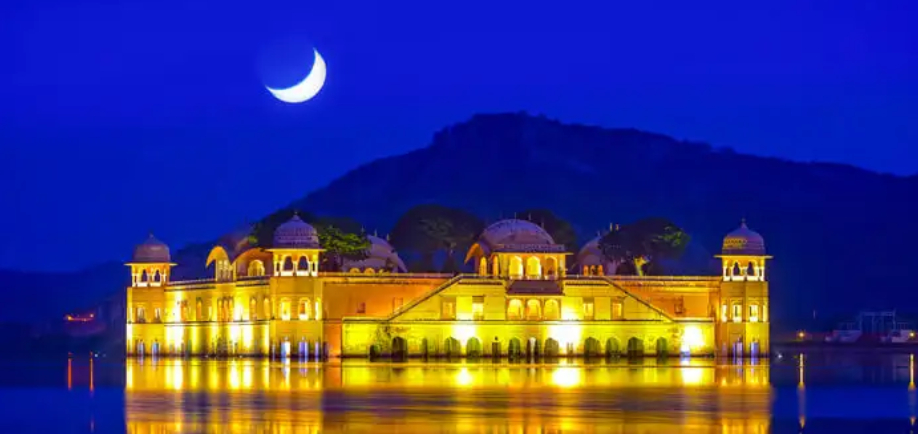 Rajasthan Honeymoon Tour
Duration : 06 Night & 07 Days
Welcome to the "Rajasthan Honeymoon Tour," an intimate and romantic escapade through the timeless land of Rajasthan, where love and royalty come together to create unforgettable moments for you and your beloved.
As you step into this magical journey, prepare to be enthralled by the regal ambiance and opulent palaces that will whisk you away to a world of fairytales. Explore the Pink City of Jaipur, where the alluring Amber Fort and the romantic City Palace beckon, setting the stage for cherished memories.
Throughout this journey, immerse yourselves in the warm hospitality and rich cultural heritage of Rajasthan. Allow us to curate intimate experiences, private dinners under the stars, and moments of tranquility amidst the desert dunes.
Let the "Rajasthan Honeymoon Tour" create a tapestry of love, where every step brings you closer together, and every moment becomes a cherished memory etched in your hearts forever.
---
Itinerary
---
Day 01: Arrival in JAIPUR
Arrival at Jaipur Airport. Transfer with assistance to the hotel; Check in; Dinner and Overnight at hotel.
---
Day 02: Jaipur


After Breakfasts you will be taken for visit of Jaipur. Amber fort (Elephant ride optional), Lunch at Local Restaurant After noon Visit of Pink City inclusive of City Palace & its museums, Hawa Mahal (the famous landmark of the city), & Observatory popularly known as Jantar Mantar (World Heritage Monument) Back to the Hotel. Rest of the time at leisure.
About Jaipur: Popularly known as Pink city in Tourism world, pink color is associated with hospitality in Rajasthan. So it is only appropriate that Jaipur, the Capital of the state be washed in this shade-spreading out the Pink Carpet for visitors. Planned by a young Bengali architect, Vidyadhar Bhattacharya, Jaipur was built by Maharaja Sawai Jai Singh II in 1727 A.D. Laid in a grid system, with straight avenues, roads, streets, lanes criss cross the city with rows of shops on either side of main bazaars arranged in nine rectangular city sectors (Chowkris). The planning of the city followed the principles of Shilpaslastra, an epochal treatise on Hindu architecture.
---
Day 03: JAIPUR
After breakfast you will be taken for visit of Birla Temple and Albert Hall Museum and Local Bazaar, Evening optional dinner at Chokhi Dhani at Supplement costs.
(Optional Dinner at Chokhi Dhani Supplement given separately)
Dinner & Overnight at Hotel.
---
Day 04: Jaipur – Pushkar (143 Kms / 2-3 hrs)


After breakfast drive to Pushkar and upon arrival check in at hotel.
Afternoon visit holy lake of Pushkar & its temples. Overnight at hotel.
---
Day 05 : Pushkar - Ranthambore (273 Kms / 3-4 hrs drive)


Upon arrival, Check in and Lunch at Hotel.
Afternoon you will be taken for visit of Ranthambore National Park to witness Tiger in CANTER. (Optional)
Evening Free for Leisure.
Dinner and Overnight at Hotel.
---
Day 06: RANTHAMBORE
Early morning you will be taken for visit of Ranthambore National Park to witness Tiger, Wild Boar, Antelopes, birds and other animals in CANTER. (Optional)
After visit return back to hotel and have breakfasts and Lunch.
Afternoon free to relax at Hotel.
Evening Enjoy Cocktail Dinner.
Overnight at Hotel.
---
Day 07: RANTHAMBORE – JAIPUR /SAWAIMADHOPUR.
After Breakfasts check out from hotel and transfer to Jaipur Airport or Railway Station for further connection.
---