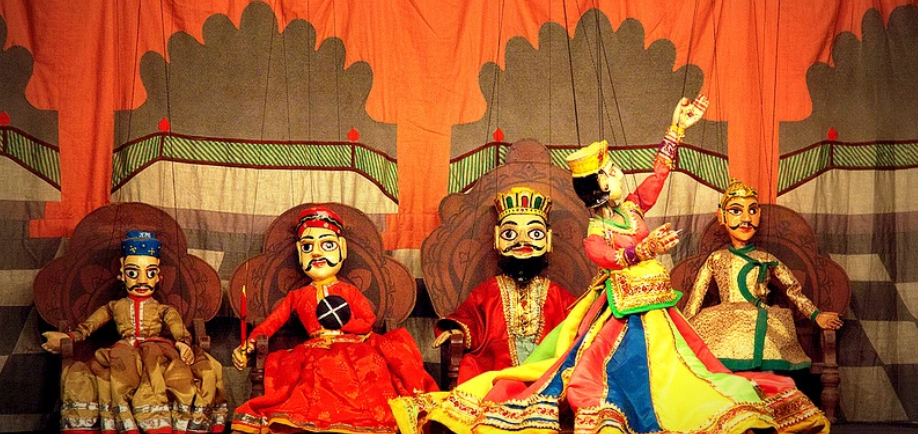 Classic Marwar Tour
Duration : 05 Nights & 06 Days
Welcome to the enchanting realm of the Classic Marwar Tour, where time seems to stand still amidst a tapestry of majestic forts, palaces, and vibrant traditions. Embark on a journey that transcends centuries and immerse yourself in the captivating heritage of Marwar, a region in the western Indian state of Rajasthan.
---
Itinerary
---
Day 01: DELHI - MANDAWA


Morning drive to Mandawa, a small feudal principality. Through a string of villages quite close to each other and forming a certain unity, the Shekkhawati is a veritable museum of paintings open in Rajasthan. He was the favorite haunt of the Marwari community, big business families of India from the 17th to the 19th century. Then thanks to trade with the English East India Company, these wealthy merchants built sumptuous mansions, havelis, beautifully decorated houses with colorful frescoes and naive and finely carved windows.
These frescoes showing scenes from daily life and major events a bit like a cartoon. A host of characters to appear including Europeans. Massive and slightly outward, it must pass through the gates sumptuously decorated lintels to admire their beauty. Stop at Fatehpur, a small town near Mandawa. Founded in the 15th century, this former capital of a small Muslim state retains some of the most beautiful havelis of Shekkhawati.
Then Mandawa village with winding streets which intersect men and animals in total harmony. It is common to find at a street corner, camels, buffalo, black pigs. Vegetable markets there are also a marvel for the eyes and the small shops of artisans as you make little signs to admire them. Overnight at Hotel.
---
Day 02: MANDAWA – BIKANER


Morning drive to Bikaner. This desert town in northern Rajasthan state and traversed by the caravans from the Far East and Arabia, was founded in 1488 by Rao Bikaji, a son of the king of Jodhpur. Nicknamed the Red Bikaner, the city became prosperous thanks to the will of an enlightened ruler who was able to trade flourish and was able to use the natural disposition of the region. The city always benefit the arid climate that surrounds it as protection against his enemies, but the old town is however defended by impressive fortifications along seven kilometers of the 17th century, with five doors. Bikaner surprises with its narrow streets crowded and noisy and this animation on its own that seems trapped in its high walls.
Visit the Fort, the old palace (Lalgarh Palace), Camel Breeding Farm & Fadwal Museum, . The Junagarh Fort, constructed between 1588 and 1593 by an army general of Emperor Akbar, is home to beautifully decorated palaces and temples of red and yellow sandstone. It is an unassailable fortress, a veritable eagle's nest. Like all Rajput strongholds, it s is a set of several palaces which are entangled giant halls, courtyards and ceremonial rooms. Bikaner retains the centuries, its medieval splendor.
Overnight at hotel.
---
Day 03: BIKANER - JODHPUR

After breakfasts drive to Jodhpur, Upon arrival check in at hotel.
About Jodhpur: Jodhpur history revolves around the Rathore Clan. Rao Jodha, the chief of the Rathore clan, is credited with the origin of Jodhpur in India. He founded Jodhpur in 1459. The city is named after him only. It was previously known as Marwar.
Afternoon visit of Mehrangarh Fort, Jaswant Thada, Umaid Bhawan Palace and Clock Tower Spice Market. Overnight at Hotel.
---
Day04: JODHPUR – JAIPUR


After breakfasts drive by surface to Jaipur. Upon arrival check in at hotel.
About Jaipur: Popularly known as Pink city in Tourism world, pink color is associated with hospitality in Rajasthan. So it is only appropriate that Jaipur, the Capital of the state be washed in this shade-spreading out the Pink Carpet for visitors. Planned by a young Bengaali architect, Vidyadhar Bhattacharya, Jaipur was built by Maharaja Sawai Jai Singh II in 1727 A.D. Laid in a grid system, with straight avenues, roads, streets, lanes criss cross the city with rows of shops on either side of main bazaars arranged in nine rectangular city sectors (Chowkris). The planning of the city followed the principles of Shilpaslastra, an epochal treatise on Hindu architecture.
Evening you will be taken for visit of Jaigarh fort. Overnight at Jaipur.
---
DAY 05: JAIPUR


After breakfast Full day Sightseeing for Amber fort, (Elephant Ride Optional), Afternoon sightseeing at City Palace, Observatory popularly known as Jantar Mantar (World Heritage Monument). Birla Mandir and Hawa Mahal.
---
Day 06: JAIPUR - DEPARTURE
After Breakfast check out from and transfer to Airport for next destination.
---